Did you know that most of the big name software companies provide discounts and freebies for 501(c)3 nonprofit organizations? Before you buy ANY software as a nonprofit, be sure to do a quick online search. Even 15% off the list price can be a significant savings over time. Each company has its own rules and restrictions, and offers may change over time, so be sure to check out the links below to learn more.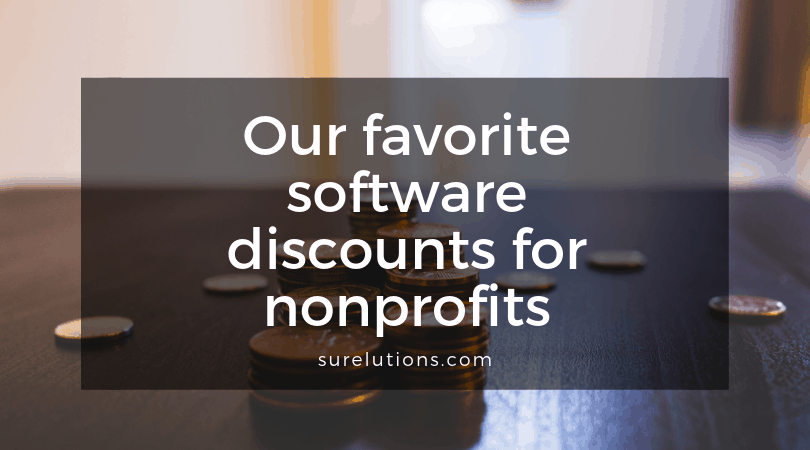 A note on educational discounts: Many companies also have discounts for schools, which are different than their nonprofit discounts. You can easily find any of these discounts by Googling the name of the software plus "educational discount" or "nonprofit discount".
Here are some of our favorites software discounts for 501(c)(3) nonprofit organizations, with links to the company's nonprofit information page:
Websites, Email, and Admin Tools
Project Management & Team Communication
Design & Business Software
Social Media & Email Marketing
Payment Processing
And Tech Soup, which deserves its own section
TechSoup software discounts and resources for nonprofits - TechSoup is the gateway to many of these discounts and lots more. Once you are verified via TechSoup, your confirmation number can be used for many other discounts including Quickbooks, Shutterstock, Symantec, Amazon AWS and others.
BONUS TIP: You can get other discounted services and hardware from TechSoup, such as computers and IT help.
Did you find this information helpful? Sign up to get more technology & marketing tips from Surelutions.