What is WordPress 5.0+ (Gutenberg)?
Gutenberg is the new WordPress editing experience in WordPress Version 5.0+. The goal of Gutenberg is to bring WordPress into a more up-to-date view and make page/post building much easier for media rich content. Gutenberg is built to be easy for every user, no matter if you're writing code or creating a blog post for your first time.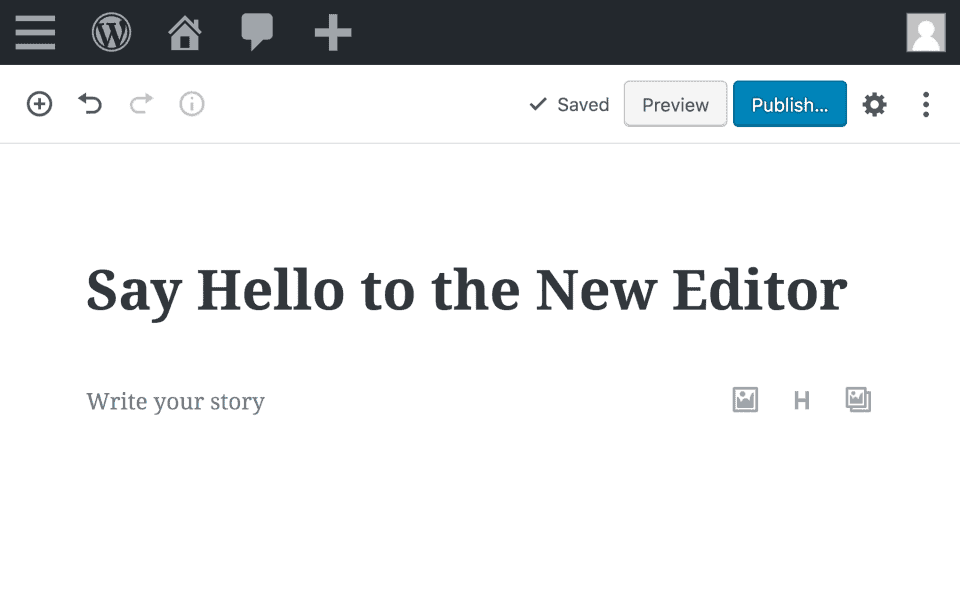 Should I update my WordPress site to 5.0+?
This latest WordPress update is a BIG change from previous versions. If you're a Surelutions Care Plan client, we'll take care of it for you.
If you're managing your own site, we recommend NOT upgrading your live site to WordPress 5.0+ without first testing on a staging site. Before making any significant changes to your website, be sure you have a restorable backup in case anything goes sideways. Using a tool like Duplicator or Backup Buddy is a good place to start.
How does this affect my site?
If you're a Surelutions Care Plan Client and/or your site was built by Surelutions this shouldn't affect you much. All of our Surelutions websites are built using a website page builder that is already compatible with Gutenberg and will override most Gutenberg functions.
I'm on a Care Plan with Surelutions, what do I do?
We're glad to have you on our care plan and this is what we're here for. Our care plan clients will be update to WordPress 5.0+ in a rolled-out process insuring all sites are working properly. If your site has not been updated to WordPress 5.0, don't worry we are just crossing our T's and dotting our I's before we make the update for you.
If we've already updated your site to WordPress 5.0+ and you're having some issues you can email us at support@surelutions.com and we will take a look!
Surelutions built my site, but I'm not on a care plan:
That's okay! Your website should already be enabled to use the page builder. If you update your site, and you're seeing issue(s) with the new update, you can sign-up for a Care Plan or email us at support@surelutions.com and we can see what we can help with!
Frequently Asked Questions
Should I use Page Builder or Gutenberg?
We recommend using the Page Builder to edit all your WordPress page(s) and post(s). We've outlined some steps below to help you get started.
If you're logged into the admin panel of your website and can visually see your site:
Navigate to the page or post you would like to edit and Click "SiteName Page Builder"

Make your changes to your site and click Publish in the top-right hand corner.
As always, feel free to contact support@surelutions.com and we will take care of editing most content on your website under our Client Care Plans.
Where are all my post editing options?
When looking at the new Gutenberg editor, you'll notice that the layout has substantially changed. All of your options such as "Status & Availability", "Permalinks", "Catagories", "Tags", and more can be found on the right sidebar of your page.
To change the title, locate the Bold text at the top of the page and click to edit the title. If you're looking to edit content of the page, click "Launch Sitename Page Builder".
I'm nervous using the new page editor
Change can be stressful when you're trying to get things done but we've got the tools to keep you ready to edit more! We can switch you back to the Classic Editor until you're ready for Gutenberg. If you're a Surelutions Care Plan client and would rather just pass your edits over to us, shoot us an email at support@surelutions.com and we will work on your edits within your Care Plan time.
If you're ready to start editing on your own but still are a bit nervous, that's okay! WordPress has provided us with a testing link to allow you to edit content on their site without effecting your live site. Don't worry, you won't break anything! You can find the testing link here